The BRIQUETTING process involves nothing more than COMPACTING WASTE.
There are many briquetting presses available on the market for an array of materials.
In the case of plant-based waste, the briquetting press most often recommended uses a mechanical system with piston.
The benefits of piston presses:
Capable of elevated production capacity when required
Reduced part maintenance expenses
Lower power consumption
No binding agents are used in the process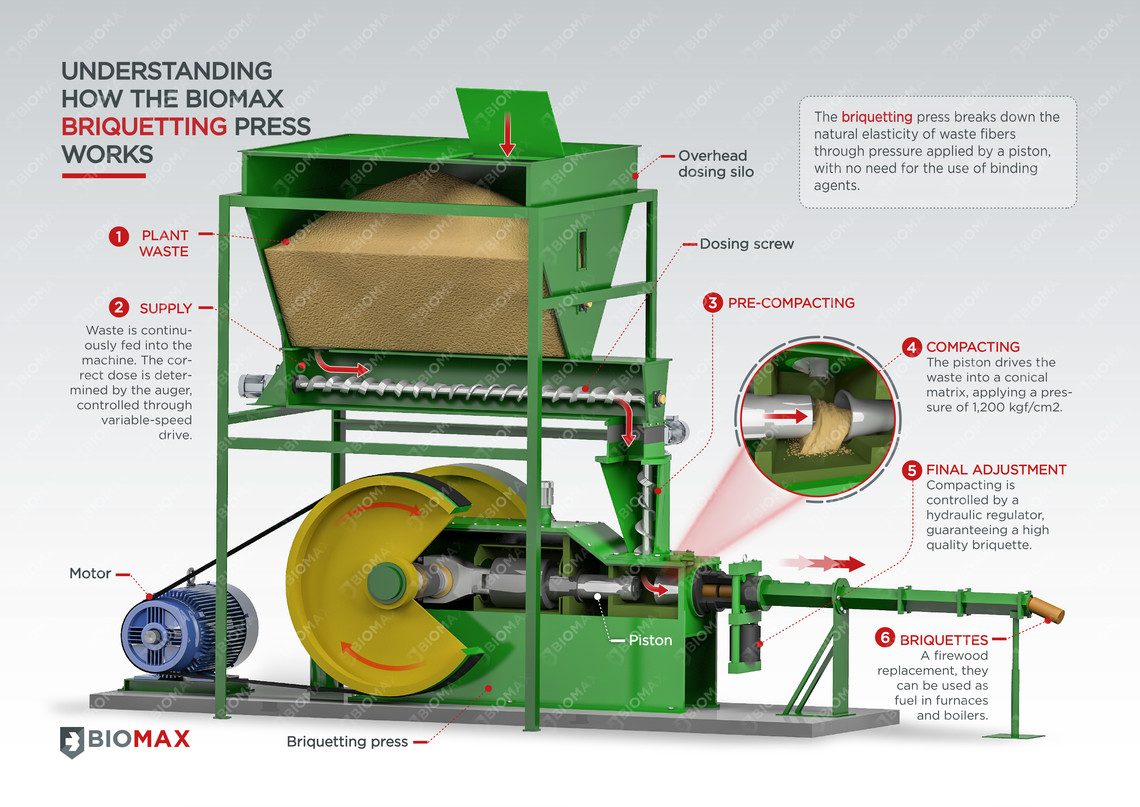 NOTES:
1. Prior to being fed into the briquetting press, the waste needs to be finely ground and have a moisture content of no more than 16%.
This rule applies to any type of waste in any briquetting press model or make.
2. The overhead dosing silo can be replaced with an underground dosing silo. The most suitable feed system depends on the structure and location where the waste is stored.
3. Small briquetting press models (B 55/120, B 55/160 e B 65/160) feature a single wheel.
4. The system used for final compaction may vary according to the type of waste and the briquetting press model. For example:
For cotton waste and oil-rich materials this adjustment is made with special parts in the pressure cylinder and the hydraulic system is not installed.
Smaller briquetting presses (B 55/120, B 55/160, B 65/160 e B 75/190) are adjusted through a mechanical system.